Furnace Installation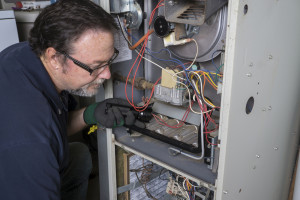 When you're in the market for a new furnace, it's important to seek the services of a trusted HVAC company to protect this big investment in your home or business. Carroll Mechanical Services in Longmont is knowledgeable on all heating system options and experienced with installing all brands of new furnaces.
Top Tips for New Furnace Installation
If your furnace is between 15-20 years old or it is breaking down more often, start shopping for a replacement now- don't wait for it to totally fail.
Higher energy bills may also indicate that it's time to look for a more efficient model. Don't waste more money by constantly turning up the thermostat to be comfortable.
Make sure to have a professional HVAC technician calculate your heating requirements so you buy the proper sized unit for your residential or commercial property.
Consider add-ons such as high-quality air filters to help anyone who has asthma or is allergic to indoor pollutants, and in our dry Colorado climate attached humidifiers will be appreciated!
There are many makes and models of furnaces to choose from, and replacing or installing a new furnace is a big investment so be sure to enlist the help of a trusted company in the HVAC industry who can offer competitive prices. Our experienced staff can help guide your purchasing decision by comparing factors such as AFUE, or Annual Fuel Utilization Efficiency, and SSE, or Steady State Efficiency. And don't forget that most manufacturers require that their furnace installation be performed by a certified technician to authorize the warranty.
After scheduling your new furnace installation with Carroll Mechanical Services of Longmont, consider also setting up an affordable maintenance plan to keep your heating system operating at its maximum efficiency.