Air Conditioner Installation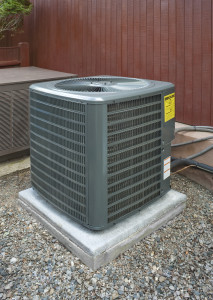 If your central air conditioner is approaching 15 years old or if it seems to be running inefficiently, it is probably time to consider installing a new system. Whether you need a new air conditioner for your home or business, finding a trusted HVAC company to do the installation is critical. Carroll Mechanical Services in Longmont has years of experience working on all types of cooling systems- we have the knowledge to help ensure you buy the best air conditioner in your budget and we have the skills to guarantee installation will go smoothly.
Top 3 New Air Conditioner Installation Tips
Have a professional HVAC technician calculate the best sized unit for your building. Besides total square footage that needs to be cooled, other factors such as amount of insulation and south-facing exposure will be taken into account.
Get the air conditioner with the highest SEER rating (Seasonal Energy Efficiency Ratio) that your budget will allow. The monthly savings from a highly efficient unit will quickly pay off!
Don't overlook the manufacturer's warranty when making your purchasing decision. If a unit costs more upfront but has longer coverage; the higher price tag might be a worthy trade off for the accompanying peace of mind. It's important to note that a warranty is usually void if not installed by a professional HVAC company.
Other important factors to consider when getting ready to install a new air conditioner are figuring out the best placement for the outside condenser, how much noise the system makes when running, and if any ductwork will be required. Carroll Mechanical Services has many highly-satisfied clients in the Longmont area that will attest to our excellent HVAC skills and customer service – call us today for a referral or free quote on installation of a new air conditioner!